We are now offering Virtual Visits
We are working to adapt to the changing environment to provide quality neurological care while ensuring the safety of our patients and staff.
All of our physicians are now offering Virtual Visits. Please continue reading for complete information about our Virtual Visits. You can schedule a Virtual Visit by calling our office at 301-562-7200 or request an appointment by signing in to our patient portal.
We are open and available for patients to come into the office to see us. We have implemented additional cleaning protocols and procedures to help keep you safe and socially distant from others in our waiting areas. If you choose to come to our office you must bring your own mask, and we ask that you bring as few people as possible with you and do not bring children. If you are feeling ill, have any possible COVID symptoms, feel that you were recently exposed or tested positive for COVID, please contact us to reschedule your appointment.
We are here for you! Thank you for helping to keep our patients and community as safe as possible.
---
Instructions for setting up a HIPAA-compliant telemedicine meeting using Zoom
Our sessions are not being recorded and all personal health information is protected in accordance with HIPAA.
We recommend connecting with a computer or laptop that has a built-in webcam and speakers. Go to zoom.us and click on Join a Meeting. You can also use a smartphone by downloading the ZOOM Cloud Meetings app on your Apple or Android device. You should follow these set-up instructions well in advance of your virtual visit to ensure everything is working and to familiarize yourself with the settings. Please log into your "meeting" well in advance of your Virtual Visit. We recommend a minimum of 15 minutes prior to your scheduled appointment time.
You MUST be registered on OUR Patient Portal to be eligible for Virtual Visits. Sign up HERE if you're not registered.

New patients will first need to be registered in our EMR and must contact the office at 301-562-7200.
PRIOR to your virtual visit, you must submit the following information via the portal:
Insurance Card upload
Consent Forms
New patients: Initial Visit Intake form
Established patients: Follow Up Visit Intake Form
Quick Pay for self-pay patients
Download the ZOOM Cloud Meeting app:
---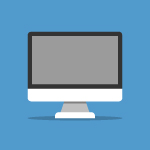 On your desktop or laptopcomputer with built-in webcam and speakers:
Using Chrome or Firefox, browse to https://zoom.us/join
If Zoom asks to download a plug-in, select RUN
Once the plug-in opens, Join a Meeting
You do NOT need to create an account
---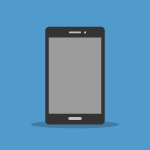 On your smartphone:
Download ZOOM Cloud Meetings
Launch the ZOOM app
You do NOT need to create an account
Join a Meeting
---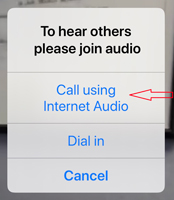 When presented with the this screen,
select Call using Internet Audio:



Once you've downloaded the app or plug-in:
Your Virtual Visit invitation was sent to you via secure message in our Patient Portal
Click the link in the invitation or copy the Meeting ID and JOIN the meeting
You will be placed in the meeting waiting room
Please be ready for when the doctor brings you into the meeting
It may take several seconds for the meeting to connect
Quality WILL be affected by the speed of your internet connection


Please remain in a location with a strong internet connection
You MAY need to use cellular data instead
These limitations are beyond our control

When your meeting is finished, please click "Leave Meeting"
Thank you!
Payment:
Your Office Visit copay applies to virtual telehealth visits.